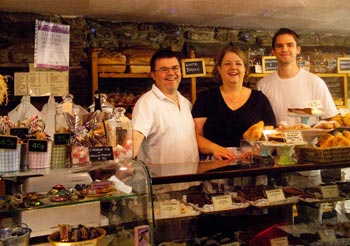 The Old Bake House has been owned and run for the last 8 years by husband and wife Robin and Linda and their son Lawrence.
Robin is a master baker who has been in the trade for 37 years and is fully qualified in baking and confectionary, and has since passed on his experience to his son.
Everything we sell is baked by us on the premises using the best quality ingredients.